---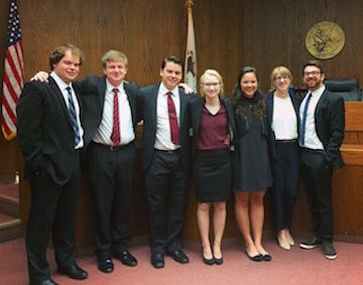 ​Why join Mock Trial?
Mock Trial is among the most successful organizations at Loyola University Chicago. For fourteen years, head coach Michael Walsh and hundreds of students have built Loyola Mock Trial into a perennial national contender. But our goal is not only to be good at mock trial – we hope that every competitor that enters our program will leave it as a better person. We have fun and compete nation-wide while teaching our members skills that will last for a lifetime.
​
---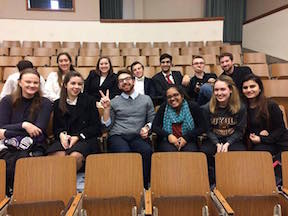 ​Who can join the team?
Loyola Mock Trial is open to all undergraduate students. You don't have to be a previous mocker to join our team. You don't even have to know what mock trial is. Some of our best mockers – including three All-Americans – joined the team with no prior experience. Many of our alumni have attended top law schools, including Yale, New York University, Columbia, Stanford, Duke, Michigan, Wash U, and Northwestern. Other alumni have gone on to become scientists, teachers, authors, political operatives, and medical doctors.
---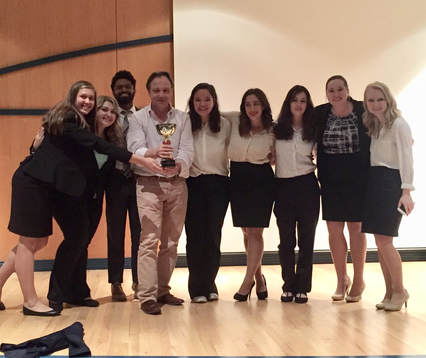 Is Loyola Mock Trial successful?
​In our fourteen years of competition, we have competed at the National Championship Tournament seven times. Also in that time,
we been one of only a handful of programs to have qualified 2 teams, the maximum allowed, to national competition every year for the last 11 years.
Our program consists of three teams total, who have consistently won tournaments every year. With many competitors returning, we will begin the 2017-18 season among the most experienced and successful programs in the nation.
---
What is Moot Court?
​Moot Court is similar to Mock Trial in that it simulates legal proceedings, but Moot Court is different because it simulates appellate court, rather than trial court. Trials are the first step in the legal process, but they are not necessarily the end of the line for all cases. The appeals process is the next step for many cases, although very few make it all the way through the appeals process to the Supreme Court. Moot Court is the simulation of a fictional case that has made it to the US Supreme Court. For students interested in going to law school, undergraduate Moot Court is an excellent way to learn more about the American legal system and complex issues in constitutional law. Find out more about Moot Court below.