Loyola Moot Court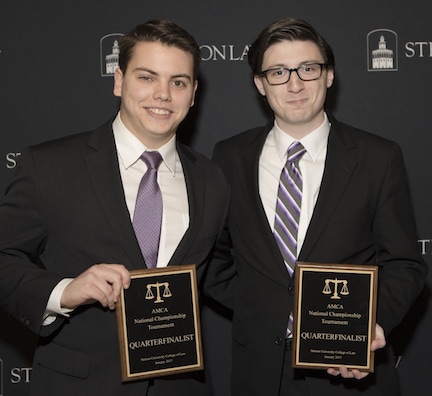 Moot Court is the newest addition to Loyola's program. Moot Court consists of mock appellate oral arguments rather than mock trials. The teams are only 2 people, and the cases deal with Constitutional issues.
The program has only been around for 3 years and Loyola has qualified for the National Moot Court Championships all three times. Loyola's team of Tom Bright and Taran Wessells came in 2nd at the Upper Midwest Regional at the University of Iowa. The pair ended the National Championship Tournament during the round of 8, the best finish in Loyola Moot Court's history!
If you are interested in joining the Moot Court team, please contact Coach Mike Walsh at michael.walsh@snaponcredit.com.